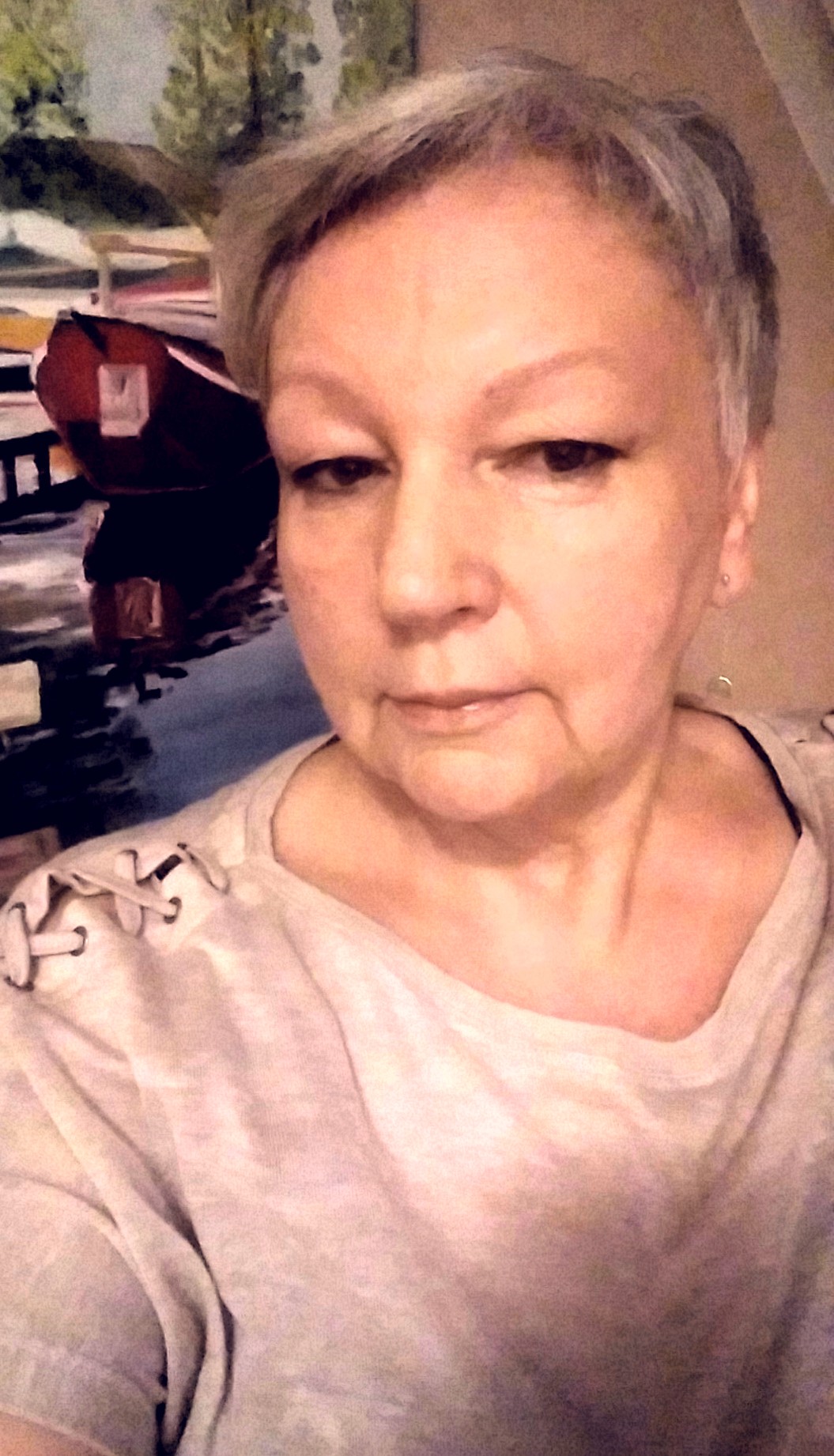 My full name is Sofia Nikolaevna Romanova Petrova. Sophie Petroff is my creative pseudonym. I was born in 1955 in the Russian city of Pskov, which is closely connected by its ancient history with Kiev and the Hagia Sophia in Kiev. My family was very creative. My father, Nikolai Nesterenko, was Ukrainian painter and illustrator. His works are in many museums in Ukraine and in private collections abroad. Mom was fond of clothing design, she knew Russian and European literature and wrote poetry.

In 1956 our family moved to Uzhhorod, to Western Ukraine, where later I got my first lessons in the workshops of famous Transcarpathian artists (Gluck, Kotsky, Sholtes).
I received my degree at the State Academy of Arts in Kiev in 1973-1978. There, I studied the theory and history of art in combination with painting, drowing and restoration.

My academic career began at the State Museum of St. Sophia in Kiev (Ukraine), a famous monument of the 11th and 18th centuries, where I was engaged in research activities in the field of ancient Ukrainian architecture and archeology, and also participated in the creation of the Museum of the History of Ukrainian Architecture. In addition to research, writing historical references and art history articles and teaching, I was always busy with my painting and drawing.

Most of all I like to use oil and pastel techniques, for their flexibility and diversity in application. My hobby and great love for literature, poetry, world classical music, philosophy is a real source of inspiration. In addition, my basic art education, as well as the vibrations of the cultural and historical traditions of the places where I was born, grew and educated, give tone to my works.
Most of my work is not for fast visual associations. Each picture is a kind of meditation, thinking, emotional mood. I think that the artist, like the composer who creates a musical notation, scores, puts his music, feelings, thoughts and energy into painting or drawing. The viewer, as a musician-performer, is the one on whom the life of this music depends, whether he will be able to understand it, to grasp its essence and to resound with it.
The thinner and more accurate the viewer's attitude to artistic creation, the more intense and rich the music of cosmic harmony that every artist, every creator tries to hear and express in his work.